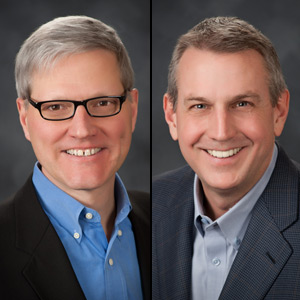 Enabling Breakthrough Innovation
By Peter Skarzynski and David Crosswhite
Breakthrough innovation requires new ways of thinking about customers, markets and companies. Mobile giant Ericsson is a prime example of a company that thought beyond its current market focus to create opportunities for itself and its partners.
Insights are foundational to innovation. They help you "think different" in three important ways. You can use your insights to:
Generate initial ideas. Insights give you the right to ideate by helping you develop new perspectives about your customers, market and company. In this type of ideation, you use insight intersections – combinations of insights to stimulate thinking and generate substantially new ideas.
Identify specific, breakthrough white space opportunities and build an associated pipeline of new product and service concepts that enable you to capture and competitively defend your white space. We refer to this technique as domaining.
Develop a strategic logic. This brings coherence and focus to your innovation efforts over time, allowing you to aim them at the most promising opportunities. We and others describe this technique as innovation architecture.
Enabling Breakthrough Innovations Through Insight Combinations
Identifying White Space Opportunities at Ericsson
Global telecom giant Ericsson deploys a multifaceted, strategic innovation process to identify and act on breakthrough white space opportunities. Their approach has the goal of "using innovation to empower people, business and society within an envisaged 'networked society' that is sustainable and where everything and everyone that can benefit from a connection will have one."
Ericsson's M-Commerce services portfolio, a next-generation mobile commerce solution, was launched in 2013 after a period of under-the-radar, in-market experiments. Through the service, consumers with access to a mobile device but without direct access to a financial institution can conduct Web-based financial transactions safely and securely. The business also serves Ericsson's operating customers, helping them capture additional wireless revenue.
Here is a closer look at the foundational insights for this breakthrough opportunity.
Industry Discontinuities
Ericsson innovators looked at several trends that, taken together, signaled potential disruptions.
Industry forecasts projected that there would be fifty billion connected devices by the year 2020.
Global consumer data showed that whereas 1.5 billion people would have a bank account, there are an additional 1.7 billion consumers who have phones but are not customers of any financial institution.
A substantial number of consumers are using services from the telecom operators whose charging and billing systems are provided by Ericsson.
Realizing that there might be a substantial segment of underserved, underappreciated consumers seeking help with basic financial services, Ericsson explored further, focusing more intently on these consumers.
Consumer Insights – -Unmet Needs and Jobs to be Done
As the team dug deeper, they discovered a global pattern of migration of unskilled workers to the developed world. This workforce regularly wired money back home.
Ericsson surfaced several pain points in the way money was sent: Mail was unreliable and far from secure. Wire transfers were expensive and users were too often not treated with respect and dignity. The consumer was not fully in control of the process.
There had to be a better way: a business model that would remove consumer frustration and help operations provide new and better features, one that was a good fit with Ericsson's competencies and strategic assets, one that challenged both Ericsson's and the money transfer industry's orthodoxies.
Core Competencies and Strategic Assets The company worked with many different telecom providers – – companies like Vodafone, China Telecom and others with which they had strategic relationships and underlying technologies and know-how specific to the interoperability of disparate telecom systems and global infrastructure. Although Ericsson was not the market-facing entity providing wire transfers and other M-commerce services, their technology and enabling support was and is critical to the secure and speedy delivery of those services. Industry Orthodoxies
Historically, Ericsson sold equipment and enabling software. In this context, this industry orthodoxy might suggest, "we are not in services." Yet, in many of their strategic relationships, Ericsson adds tremendous value in services to its telecom customers. More recently, the company has been offering strategic innovation consulting to companies inside and outside of its core industry. This experience led the team to consider other ways in which they could add value through services in this domain.
The M-Commerce opportunity started with the initial findings that shaped the discontinuity insight. As the team dove deeper, they reached the "oh yes" moment in which they began to "think different" about what the opportunity could be. We see the opportunity as emerging from the intersection of insights – -the combinatory power of insights – – as depicted here:
Industry Discontinuity
Today: Financial services transactions for banking customers only
Future: M-Commerce for the other 1.7 billion people
Operator Insight
Help operators serve the broadest spectrum of consumers on M-commerce needs.
Help operators enable smart cross-promotion and service bundling that consumers want and need.
Consumer Insights
Respect me and keep me in control as I safely and securely conduct mobile commerce.
Ericsson M-Commerce Business Portfolio
Competencies and Strategic Assets
Relationship with telecom giants
Unique interoperability know-how
Ericsson electronic wallet assets
Orthodoxies
We are an equipment company.
We do not serve end consumers.
Ericsson's M-Commerce Business Portfolio went from mobile phone as a primary communications device to mobile phone as primary payment device. Consumers can transfer money and conduct other basic banking services, make donations, and make point of sale purchases in stores.
The enabling actions included partnerships with Western Union, EuroGiro mobile payments community, telecom operators and other utility companies.
As Ericsson demonstrates, companies can create compelling ideas by looking at the interactions and combinations of a subset of their insights. The combinatory power of insights enables breakthrough innovation.
Peter Skarzynski and David Crosswhite are the authors of the recently published book "The Innovator's Field Guide."
Peter Skarzynski advises large, global organizations and their leaders on growth strategy, leadership and organizational change. He was written on the topic of innovation for The Wall Street Journal, CEO Magazine and The Drucker Foundation.
David Crosswhite is an advisor to senior leadership of large organizations on their most significant strategy and growth challenges. His work has been highlighted in several books and Harvard Business School cases, which are taught in leading MBA programs across the country.