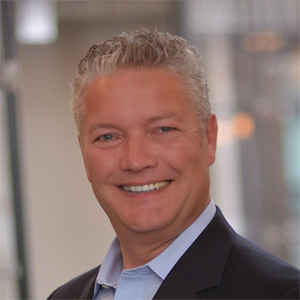 The Necessity of Digital Business Transformation
By Adriaan Bouten
Even the stodgiest of old-school companies are facing the fact that a digital presence is now a vital part of any successful commercial strategy. Digital transformation is not about putting an online wrapper around the existing product suite; it's about fundamentally rethinking the company, from customer acquisition and retention, to market expansion and product innovation. It also requires a clear understanding of the business impact of digital tools and technologies. Got right, it multiplies the profits and valuation of a company; ignored or dismissed, it has the potential to rapidly sink it.
The downside of de-prioritizing digital transformation is legend. Communities dotted with shuttered Blockbusters and Borders are reminders of how ill-considered or non-existent digital strategies can quickly lay low industry leaders. Despite this realization, many companies still view their digital presence as akin to a mail-order catalog – a mechanism for customers to browse and hopefully order online. This approach can be fatal, usually resulting in escalating costs and falling revenues. Companies seeking to improve their customers' experience – and thrive in this newly competitive environment – need to take a more proactive stance and make their digital strategy a key part of their overall business plan. Those that fail to embrace a transformational digital strategy will meet the highly visible fate of many large companies. Simply realizing the importance of a digital strategy to the success of a business and attempting to shift strategy accordingly is not enough. Companies need to create a structure to scale digital investments and manage projects across an organization.
An important part of this process is creating accountability. Many organizations are weighed down by inertia – individuals keep do what they have always done. That's what happened with Borders and Polaroid. For this reason, digital strategy projects must have people in charge to steer the process and be on the line for its success. Fortunately, business leaders are taking these warnings seriously. In a survey of 850 C-level executives by McKinsey & Co in April 2014, 41% said that their CEOs were responsible for their company's digital agenda. Being personally accountable for digital transformation is an essential first step for any top executive. With the intent established, it is easiest to break the process of digital transformation down into three stages: discovery, planning, and execution.
Discovery
Having established that a digital overhaul is a corporate priority and realized that it is a project that needs to be led from the top, what's next? Even a detailed reviewing of company assets can often uncover sleeper cells: divisions that you thought were stable and profitable but are actually drains, waiting patiently and passively to undermine growth.
While an understanding of internal assets is critical, like reviewing the strength and make-up of any army before going to war, analysis of potential digital markets is equally important. The digital landscape allows companies to sell their wares in many cases without geographic boundaries. This obviously has its advantages, since it allows a company to exploit new pockets of demand, but it also can bring a company into contact with new competitors – either by entering their space digitally, or finding that they've entered yours.
Building a Plan
With a solid understanding of internal assets and the competitive landscape that the business operates in, it's important to develop a framework for change. This is not formulaic and requires a creative and innovative mindset to crack open the opportunities that so often exist. However, there are three key constituents that need to be considered: customers, markets and products.
In my experience as Chief Information Officer (Chief Digital Officer) at McGraw Hill Financial, we applied this process to a media and information business. This business had $125 million in sales in 2006 consisting mostly of media subscriptions; sales are now approaching $600 million. The growth is all around new and digital data products. Oh, and the profit margins have substantially increased as well.
McGraw Hill is a perfect example of innovative digital execution. The company is, essentially, a publisher of market data and news for the energy markets. Its clients are sophisticated, web-savvy individuals who need the information quickly to help them make real-time trading decisions. This makes it ideal for digital distribution. Its markets, meanwhile, are global and offer a wide opportunity for growth with low fulfillment costs. This all ties in with its products which, along with breaking news and market reports, include benchmark rates for key energy products which are crucial for traders to obtain in real time around the world.
Another example of successful digital strategy is the evolution of the risk management industry. In their infancy in the 1990s, financial risk management firms like Riskmetrics, SunGard, Algorithmics and KMV all installed their systems in-house at their clients. This led to massive increased costs when the software had to be upgraded which, because of the rapid evolution of risk management technology, was often. As the internet revolution made more individuals aware of the advantages of the Software-as-a-Service model – originally developed by IBM decades earlier – risk management firms began to launch web-based offerings.
Initially there was customer pushback as banks worried that their information might not be secure. But the ability of risk management firms to give their clients real-time upgrades at minimal cost via digital delivery was compelling. The three touch points – more demanding clients, a rapidly evolving market and sophisticated, fast-changing products – all aligned to support the industry's digital transformation. Now, all the leading risk management systems providers – including MSCI Riskmetrics, Reval, OpenGamma and SunGard – offer SaaS implementation.
Planning for changes like these is non-trivial and many companies use outside consultants to assist in the process. According to Forrester Research, "winning in the digital age demands a rethink of how you design customer experiences, operate your customer touchpoints, organize your teams, invest in technology, and measure your results. Digital business demands wholesale and lasting transformation."
A final part of the planning process, after addressing customers, markets and products is to identify and acquire the talent to create and execute digital strategies. This is a competitive arena and suitable individuals are often difficult to find, but given the importance of establishing a workable digital strategy, it's worth the investment.
Execution
The challenge for all businesses is that in a digital world, time has shrunk. While a one or two-year implementation timeline might have been perfectly reasonable in the 1970s or 1980s, under investing or investing too late in digital initiatives can have dire consequences today.
Borders Group is a great example of the need for speed. The big box books and music store went bankrupt in 2011 after failing to make any tangible progress in digital distribution of content. Amazon, which launched its e-book reader, the Kindle, in 2007, and Barnes & Noble, which rolled out a similar product, the Nook, in 2009, reduced the hassle of buying and reading books significantly.
Both e-book readers garnered good reviews and have sold well. The Nook is credited with helping keep Barnes & Noble – the last national book chain in the US – afloat. The market-wide transformation from reading, watching movies and shows, and listening to music on digital devices – further reflected in the launch of Apple's iPad in 2010 – left Borders fatally exposed. Its consumers and market moved toward digital purchases of books through Amazon or through the Kindle and Nook platforms, and Borders had no product to counter or exploit this trend.
An agile and results oriented execution plan is a must. We have been there, done that, and help guide our clients with the same methodology.
Conclusion
Clearly, the successful design and implementation of a digital strategy is a large undertaking for any company. And its success, in some ways, requires prudent timing – imagine if Blockbuster had bought Netflix back in 2000. Nonetheless, as consumer demand changes, markets evolve and new products appear, it will be increasingly crucial to have a proactive and flexible strategy to deal with the digital environment. Executives agree that the largest share of their digital growth in the coming years will be from digital customer engagement. That is followed closely by the digital innovation of products, operating models or business models. Executives also rank digital customer engagement as a top strategic priority, and are investing accordingly.
The most important decision a C-suite executive can make today is to commit to starting the process of digital transformation. The results of this journey can more than transform the business; they can catapult the career of the business leaders behind them.
Adriaan Bouten is a BPI Network Leadership Board member. He is the CEO & Founder of dprism, and has twenty years of experience in digital transformation across both B2B and B2C industries. For more of Adriaan's insights, you can check out his blog at Bouten Blog or follow him at @abouten.