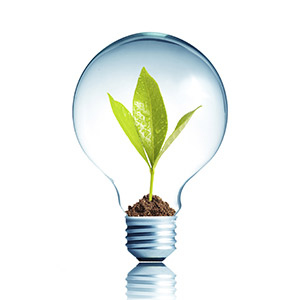 How To Figure Out the Crucial First Step to Innovation
By MediaVataar Interview with Barry Calpino
When it comes to innovation, one of the biggest hindrances a company can face is actually its own mindset. While it's immensely challenging to develop and deliver innovative products and services in today's world, it's impossible to do so if a company actually believes it's not capable of delivering a breakthrough.
While it's difficult to imagine that this type of mindset exists today, it's even more of a stretch to think that it might prevail at some of the world's best-known companies. Imagine, however, a company with a disastrous innovation track record. Surely that type of precedent might deter even the most determined leaders from leading a charge that could waste dollars, shorten careers and add another chink to an already lengthy chain of failures.
Take Kraft Foods, for example, whose many brands and foods are among the most recognizable around the globe. Just three short years ago, however, the company was mired in a cycle of failure and a "can't do" innovation culture that produced small ideas backed by minimal support. As a result, Kraft's innovation output wasn't moving any needles, leaving the company's VP of Product Innovation, Barry Calpino, grappling to create a plan to bring Kraft from worst to first—to move from launching 130 tactical, uninspired, half-efforts to confidently bankrolling 12 big initiatives that would generate unprecedented successes.
TAKING THE CRUCIAL FIRST STEP
Perhaps the toughest thing to do in any situation like this is to commit to change. For Kraft, making the decision to face reality and take an honest look in the mirror shone a light on the fact that company's biggest impediment to success was itself—a mental model grounded in failure. From there, the company was able to instigate a revolution to reverse its thinking. And one of the keys in that charge was enlisting CEO Tony Vernon as a champion of the effort—a champion who got involved and committed to the company's long-term innovation success.
With a foundation for forward progress in place, Kraft took the time to assess its organization strengths before jumping into the innovation fray. For Kraft, that meant acknowledging the strength of its:
Great brands
A powerful R&D organization
An extensive, skilled sales force
Unexplored insights
Additionally, Kraft knew it had slew of retail partners clamoring for innovation. So when it stepped back to look at all Kraft had going for it, it's surprising that the company was so convinced that it wasn't positioned to innovate.
GETTING DOWN TO BRASS TACKS
When it came down to moving forward, it designed and implemented an end-to-end innovation process—the cornerstone to ensuring long-term success in any innovation.
"We used to launch 'em and leave 'em," Kraft's Calpino says. "Now we know that that's unacceptable. Today, we try to take a multiyear perspective to supporting all big-bet launches."
And now, just a short time after turning its innovation thinking upside down and setting out to deliver on true category stories in every focused product innovation, Kraft has landed on the other side of the story—the winning side. In fact, its sharpened focus and dedicated efforts led to the creation of its MiO liquid water enhancer product line, one of Nielsen's 14 Breakthrough Innovation winners in 2013.
Rest assured, however, that Kraft isn't just innovating with water enhancers. In fact, by establishing an end-to-end innovation framework and insisting that that all innovation ideas present a category story framed by the circumstances of the consumer, Kraft has re-shaped its perspective and stance with regard to innovation for many years to come.