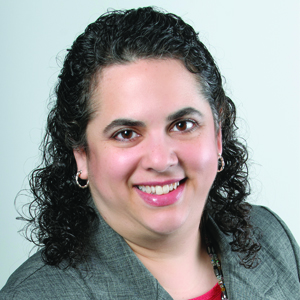 Nike, Microsoft, and the NFL Tackle Innovation
By Marisa Brown
What do Nike, SG Helmets, and Microsoft have in common? They are driving innovation in the products used by players and coaches in the National Football League (NFL). Although the game itself hasn't changed dramatically over the years, today's players in the NFL can play in greater comfort and safety, thanks in part to 2014 Edison Award winners Nike and SG Helmets.
Nike's innovation is not just that the new Nike Vapor Ultimate football cleat enables athletes to be faster, but that the shoe itself was also created in an accelerated process. Nike's 3-D printing and testing facilities accelerate product development and testing timelines, driving faster innovations than traditional manufacturing processes would have allowed.
A core APQC belief is looking across industries for best practices. Hospital admitting departments study hotel check-in processes and lipstick makers benchmark with bullet manufacturers, leading to tremendous breakthroughs. The founders of SG Helmets also took this approach. Bill Simpson and Chip Ganassi, both experienced racecar drivers, are bringing lessons about protective safety gear for drivers to football helmets. By absorbing the force of impact, these new products are designed to protect football players from traumatic head injuries.
Will Microsoft Surface Tablets Make Sideline Photos Obsolete?
As important as it is to protect players' heads and feet, there are others in the game who are also vital to a team's success: the coaches. Thanks to a five-year sponsorship deal with Microsoft, teams now have modified Surface tablets available on the field and in the coaches' booth. The devices run on a closed-network connection, offering photos of plays within seconds, saving time and paper. Coaches are able to see plays in color, look at multiple pictures simultaneously, and annotate them on the screen.
Moving forward, who knows what additional innovations in rapid product development, benchmarking best practices across industries, and automating key processes will help take football to the next level?
Marisa Brown is the director of BPI partner APQC's Research Services. Her group conducts research and publishes meaningful thought leadership content relevant to leaders within all enterprise departments and focus areas. You can follow her on Twitter @MB_APQC.