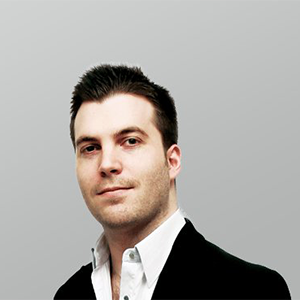 How One African 'Misruptive' Innovation Company is Storming a Key US Market
By BPI Staff
A South African start-up is rapidly defining a new kind of business disruption in the US tech sector. Call it "mis-ruptive" innovation: breaking into a major new market by accident – and then storming that market by sticking to the same, humble business model devised for the original market.
In 2012, the founders of Snapt not only didn't know what their own product could do; they weren't even sure there was a market for it. And so they generated a hyper-generous pricing and business model for their open source load balancing and web accelerator solutions, hoping that small local start-ups might be interested.
Then, founding CEO Dave Blakey got a strange call from the Chief Technology Officer for a major US company, who said "Could you, um, please drastically increase the price on your product for us?" With alternate load balancing solutions costing tens of thousands of dollars, the CTO was worried that his company board simply would not believe that Snapt's $300 product could solve one of their most critical needs: secure and reliable web operations.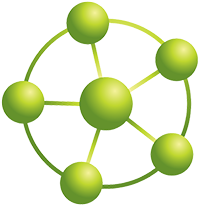 Even more remarkable: the solution would work as the company scaled up to networks of servers, or migrated to the cloud. The disbelieving CTO was told he could keep the working product forever, even if they chose not to renew that $300 annual license.
Then Blakey discovered that one of their early customers was none other than NASA, who stumbled on its breakthrough products online, and quietly paid what was surely one of the organization's smallest-ever IT invoices.
Now, this Johannesburg-based application delivery controller (ADC) start-up has 10,000 customers in 50 countries, including Intel and euroVPS. But what makes Snapt successfully misruptive is that – despite stumbling upon the lucrative new market of large enterprises – they have kept their misdirected, freakishly generous pricing and business model.
"We doing this because it's working – we're disrupting the space, we're cash positive and we're growing nicely, without spending any money on marketing," says Blakey. "Where we thought we could play has changed dramatically – we didn't think we'd have these types of clients; then all of a sudden these huge enterprises came to us.
People say – 'Now that your market has changed, why don't you just charge 80% of what your competitors charge?'. There was a time just two years ago when our most expensive product was $900 per year. Several times, we've had to respond to requests from customers to increase our price for them – and we still have ridiculous situations where we are 3% of a competitor's quote. But we are sticking to our guns."
One US expert in the ADC industry, Scott Ryan – Asankya – says Snapt's innovations would "define the future of the global ADC market."
Delays of webpage loading of even fractions of a second – often, through the problem of "latency" – can cost millions for companies in fields like e-commerce. Blakey cites Amazon's estimate that a 0.1 second delay could cost the company $1.6 billion. Yet Snapt's inexpensive web acceleration tools – scaled to the client's needs – are keeping sites for enterprises of all sizes "up-and-running-faster" around the globe. It has surely lost out on many other major clients in its 3 years of existence, due to its too-good-to-be-true offering – and the fact it that it has boasted a sales and marketing force of zero staff.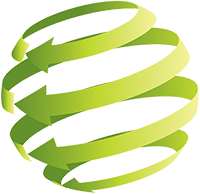 And yet this Johannesburg-based start-up grew 400% in revenue last year, and has grown 1000% to date in 2015.
Last week – May 2015 – Georgia's top tech incubator, Advanced Technology Development Center, included the startup in its elite ATDC "Select" membership. Blakey says: "We're honored to have been included. It's a big deal for us chiefly because of their Industry Connect program, which links top start-ups with Global 1000 companies. ATDC is important for us as we are not headquartered in the US, and breaking into larger enterprises in the US – especially those who care about web reliability – is crucial for us."
Blakey also opened a sales and marketing arm in Atlanta in May, called Snapt Global. Snapt's outlandish pricing is rooted in its fundamental disruption: replacing traditional hardware solutions with open source software solutions for load balancing, web acceleration, and smart firewall products. It can also be traced to the company's strikingly low overhead costs, including a total staff of only 15 people.
Of course, price is of little concern to Snapt's fast-growing ranks of large enterprise customers. Instead, those tiny invoices act as a mindset jolt for C-suite executives; a clear herald that there is a better, newer way of powering reliable delivery to business-critical applications. For them, the real disruptive value-adds from Snapt lie in the versatility of the technology and the quality of its customer support.
Todd Reagor, CEO of web hosting solutions firm RivalHost, admits the products he bought from Snapt were "downright cheap" – and that they had also saved his company $250 000 so far, and counting. But more important for him was the adaptability of the software: "The secret behind Snapt's solutions is that they are adaptable and customizable. Snapt transformed those disparate third-party solutions into a beautiful, user-friendly GUI/interface. We were able to leverage reverse proxy and let attack traffic run through our hosting center rather than through our clients."
One Snapt launch innovation which has 'survived' its unexpected success is a guarantee which the market never thought to demand: a promise to publish its customer response times. Snapt remains the only provider in the $4 billion ADC industry to broadcast its own support report card (this week, the average response to customer queries was 1 minute, with the longest response taking 4 minutes). Ian Barnes, CTO of BetTech Gaming, calls the service "unbelievably amazing support," and Reagor calls it "a game changer."
Rather than entrepreneurial ambition, Snapt was conceived through pure innovative curiosity. The son of a Johannesburg IT innovator, Blakey began his education in computer software when he was only four. By age 11, he was the world's youngest A+ certified computer technician. Having skipped formal tertiary education, Blakey was experimenting with various software platforms in his early twenties. One of the challenges that struck him was the outsized cost of quality load balancing solutions.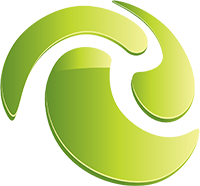 "There was just no way a small start-up which needed reliable web operations could afford hundreds of thousands of dollars to ensure their sites remained online," he says. "We weren't even sure we were going to go into ADC space. We grew organically; adapted on a day-to-day basis – we saw what was important to clients, and kept asking: How we can add more value?"
As a techie, Blakey also commonly found himself irritated when calling IT customer service lines, and finding that the support had been outsourced to technicians will little direct knowledge of the product. "When you log a call with someone who knows less about the technology than you do, that's annoying," he says. "Especially when the problem affects a critical part of your business, its not good enough to have someone on the phone ask you to turn it off and on again; to look at the blinking lights."
Blakey vowed never to outsource IT support from his new company – and has somehow, miruptively, kept that promise, even as it has grown to 10,000 customers. Blakey knows that, now, US competitors are asking: how on earth can Snapt provide direct customer support for thousands of customers with only 15 staff – and respond to those calls at an average of one minute? He's happy to provide the answer: "It's because our number of (support) tickets received is very low – and that's because the product runs well; its easy to understand; and it doesn't break. In the lifetime of the business we've had only a few thousand support requests."
Blakey says the company's past growth is based on thjs remarkable statistic: 80% of customers that test-drive the system on the free trial become paying customers. The company is not actively seeking new funding. Instead, it simply needs more companies with critical web reliability needs to do the free trial. "In 3 to 5 years, we want to have a much bigger piece of virtualized ADC market," he says.
Snapt poses a fascinating case for business academics, because it's virtually the opposite of the "minimum viable product" lean start-ups model. Their product had more features than most established competitors at the outset – but, in terms of risk, it echoes the "no cost prototype" model of lean innovation in its choice of open source software. The CEO of one leading Silicon Valley tech incubator told BPI and SABLE that the key value behind Snapt's stubbornly low pricing to big customers was that it "tells a unique and memorable story, which is priceless in terms of branding."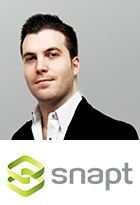 Dave Blakey founded Snapt in 2012 and currently serves as the company's CEO. Under Dave's leadership, Snapt achieved a 400% annual growth rate in 2014. Snapt now provides load balancing and acceleration to more than 10,000 clients in 50 countries. High profile clients include NASA, Intel, and various other forward-thinking companies. A self-made, serial entrepreneur from Johannesburg, South Africa, at 11 years old Dave was the youngest certified computer technician globally. At 13, he was certified as a Microsoft Certified Solutions Expert, the youngest person certified at the time in the southern hemisphere. Today, Dave has evolved into a leading open-source software-defined networking thought leader, with deep domain expertise in high performance network systems, management, and security solutions. He is a passionate advocate for advancing South Africa's start-up ecosystem and expanding the global presence of the country's tech hub.