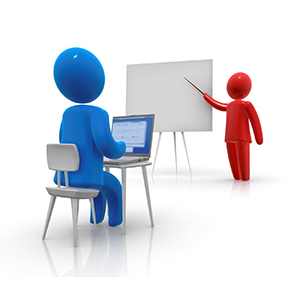 How to Make a Business Case for Learning and Development
By Lyndon Wingrove
Although more businesses than ever now appreciate the benefits of learning and development, there are still those digging their heels in and ignoring the evidence that a robust learning and development programme offers a great deal of benefits to companies of all kinds.
The 2015 survey results published by Thales Learning & Development show that attitudes towards learning in the workplace have improved, with fewer survey participants citing "organisational behaviour towards L&D" as an obstacle than they did in 2014. However, there are still those struggling to convince boards and managers that L&D is worth the investment.
With that in mind, how can L&D departments influence those difficult decision-makers that are preventing them from positively impacting the business via enhanced training?
Highlight the benefits of L&D
This might seem obvious, but it's worth repeating. How is a company's board going to be able to responsibly authorise a financial investment in L&D if they can't clearly see what the benefits will be?
Some of the widely accepted benefits of investing in L&D include:
Greater employee retention rate stemming from the feeling that the organisation is taking an interest in their future and that they are highly valued within it.
Less money spent on hiring new employees to replace the ones that have left.
Improved employee productivity because they are more skilled and generally better at their jobs.
Overall better employee engagement because they have confidence in their future and feel their desires are being considered.
Ensuring that organisations realise that they are missing out on all of these benefits will help to drive them towards approving L&D proposals.
Quantify the returns
This has always traditionally been the hardest thing to get to grips with as far as learning and development departments are concerned. How can improvements within the company that arise as a direct result of L&D interventions be discerned?
In many cases it will be more suitable to evaluate return on expectation rather than return on investment – if the desired outcomes can be determined, and it can be argued that a certain training method or intervention will help achieve those outcomes, then management may be more ready to listen and approve.
These outcomes will differ depending on the situation and the areas in which each person needs to develop, but the presentation of a plan as detailed as possible will go a long way towards assuaging fears that investing L&D could be the equivalent of throwing money down the drain.
Find "yes" answers to potentially difficult questions
It makes sense to be as prepared as possible in situations like this, so any business proposal needs to think of potential arguments that might be brought up and which could derail the whole idea. L&D departments should play devil's advocate as much as possible within their proposal so they can come up with solutions for any issues that might be highlighted during an interview or meeting.
For example, if the applicability of learning and development in terms of alignment with the overall needs of the business is questioned, the department needs to prove that it can have a significant, positive impact and help the organisation achieve its goals. If a board says that it can't be done, show that it can.
Ultimately, making a successful business case for L&D is based around proving the three aspects covered above:
Profitability
Productivity
High employee engagement
If an L&D department can convince the business' leaders that these three things are achievable via a greater level of investment in training interventions, their agreement and approval is practically in the bag.
Lyndon Wingrove
Lyndon Wingrove is Director of Capabilities and Consulting at Thales L&D. Lyndon currently oversees the Thales L&D team of learning and development experts, who have a huge breadth of skills between them.
Lyndon is a regular contributor to Enhance – The Magazine for Learning and Development.