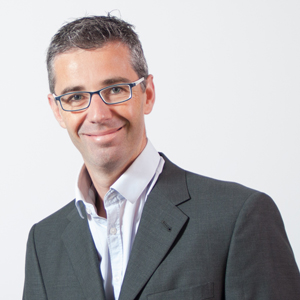 More Than Copiers; Xerox Leads Innovation With Cutting Edge BPO
By Rowan Philp
Xerox has been a global icon of innovation for 75 years. Its army of scientists and engineers have invented everything from xerography to the Ethernet and even the computer mouse. But the company's recent reinvention of itself – from the famed copier/printer maker, to the world leader in business process services and document management – must, itself, surely rank among the world's most remarkable examples of successful innovation delivery.
Xerox is now providing cutting edge services to its customers in areas like healthcare, education, HR, customer care – and even collecting tens of billions globally in transit fares.
Francois Ragnet, VP for Innovation Development at Xerox Services, says that BPO services and intelligent document management represents over 50% of company revenue, when sales of its copiers, scanners and printers was by far the majority revenue stream just five years ago.
The 20-year company veteran says this revitalization began with a key executive budgeting decision around the year 2000, "when Xerox went through some tough times".
"Fortunately, we decided not to sacrifice innovation," he says – and that momentous decision to re-invest in innovation company-wide has paid off massively. Ragnet now helps lead a culture of innovation which competitors are – well, struggling to copy.
The core of the BPO service involves 50,000 call center agents providing bespoke customer care solutions in 180 locations worldwide – handling over 2.5 million consumer interactions every day. In addition to inventing breakthrough machine learning technologies which integrate and simplify data for those agents – reducing mouse clicks, errors and time-on-call – Xerox innovation teams have transformed both the performance and work experience of those agents with a literally "game-changing" innovation on customer feedback. Put simply: Xerox has "gamified" the call center workplace, and changed the industry in the process.
Ragnet told BPI that Xerox Virtual Performance Indicator Software has already boosted performance for customers – and reduced employee turnover – for 2000 pilot agents at Xerox contact centers in Europe, and that it is now being rolled out to thousands of agents worldwide, including the US. The tool embeds game dynamics in the workplace using color-coded indicators, badges, competitions and incentives to provide direct feedback on customer interactions to agents, in a fun, interactive way – effectively replacing the old daily manager-email-notice on time performance.
This shift follows a similar game-changing innovation in document management, in which Xerox Global Services created the "digital mailroom" – re-engineering this traditionally labor-intensive space with new automated workflow technologies that are drastically reducing costs for clients. Ragnet says scientists utilized advanced machine learning and other new tools to pursue the defined goal of automating business correspondence.
In an earlier, seminal paper outlining the innovation, Ragnet wrote: "Our goal has been to bring intelligence to the document and the process to make it easier to extract the relevant information. We build business rules to automatically route it to the appropriate people and/or databases, and encrypt it with security protections to make sure that only those who are authorized to access it can do so. In addition, we're innovating in the scanning arena, bringing new capabilities to convert hard-copy information to useful digital information. Going well beyond traditional optical character recognition (OCR), we have broken new ground in ways to identify content and context to make processing paper-based information simpler, faster, and more accurate, and accelerating business processes downstream."