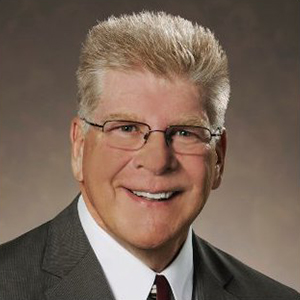 Mayo Sharpens Mindful Wellness Vision: A CEO's Perspective on Healthy Living Innovation

By Les C. Meyer

Rochester, Minn., well known as a destination medical center, is also fast becoming a worldwide haven for mindful worksite wellness thanks to the famed Mayo Clinic, which is melding the best of eastern and western medicine in a compelling mind-body approach.

Leading the charge is John H. Noseworthy, M.D., president and CEO of an iconic brand that is now celebrating more than 150 years of operation as it continues to invest $6 billion in its sprawling corporate campus just south of the Twin Cities and beyond. The hope is to practice what it preaches on employee wellness so that Mayo's 60,000 staffers from its many sites can better serve patients and elevate an already towering industry presence as a worldwide leader in health care delivery.

Find out why mindful innovation achievement is transforming health and performance improvement innovation leadership in the C-Suite and taking advanced mind-body connection self-actualization to a new level to deliver a truly transformational healthy living (living well) work life experience.

One of Mayo Clinic's lofty goals is to serve 200 million people worldwide by 2020. But rather than pursue this through mergers and acquisitions, Mayo has devised a growth strategy around scaling its knowledge and expertise for team-based, patient-centered care and wellness. Noseworthy, a champion of transparent data-driven and evidence-based care, has suggested that it's possible for Mayo to have meaningful interaction with 200 million people a year in an increasingly digital world.

Unlike any other meaningful wellness offering (or personally-relevant wellness collaborative) in the world, the people-centric Mayo Clinic Healthy Living initiative leverages Mayo Clinic's medical, behavioral and business expertise to deliver a truly transformational health experience. Bottom line is that Mayo Clinic's mindful healthy living programs uniquely combine the best of conventional medicine – including integrative therapies and mind-body connection (the science of healing) interventions for a whole-person approach that is knowledge-based and skill-building – empowering people, individuals and families in the community to adopt life-altering habits and taking healthy living innovation achievement to a new level worldwide.

Les C. Meyer is a serial entrepreneur, global executive leader and MBA with extensive experience in mindful innovation and self-actualization. His work focuses on transforming health and performance improvement through innovation leadership. He has worked with many organizations to help them achieve an optimal healthy workplace and workforce and achieve functional wellbeing outcomes via science-based mindfulness, resilience, vitality and sustainability next practices.