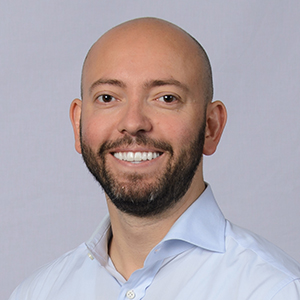 Former Sheriff Of Wall Street Joins Disruptive Financial Services Startup As It Break Growth Records
By Rowan Philp
The financial technology start-up Blooom, profiled by SABLE last year, has emerged as the fastest-growing robo-advisor in history, racing to $300 million in assets under management in less than two years. Meanwhile, company president Greg Smith – a South African entrepreneur – announced to SABLE that former Federal Deposit Insurance Corporation (FDIC) Chair Sheila Bair has joined the Blooom Advisory Board.
Bair – who played a key role in stabilizing the banking system and restoring public confidence after the 2008 financial crisis – was twice ranked by Forbes as the second most powerful woman in the world, and was dubbed the "new sheriff of Wall Street" by TIME.
Her role at the start-up represents a powerful endorsement not only of Blooom's award-winning technology innovations, but also of the revolutionary new model for 401k retirement plans, in which advanced software is dramatically outperforming "do-it-yourself" investment planning, and cutting through complexity in the system.
In a statement released to BPI and SABLE, Bair said: "I am very glad that Blooom is doing its part to restore the good name of innovation and financial services by serving an overlooked segment of retirement savers. Blooom is an incredible tool that brings transparent pricing and un-conflicted advice to the millions of Americans who now, more than ever, need help keeping their costs low and choosing appropriate investments. I applaud Blooom's progress."
Smith said SEC ADV filings had revealed the company – which showed a 100% growth rate in 2016 alone – as the fastest-growing robo-advisor ever recorded. He said the growth to $300 million in managed assets had been achieved "in half the time and years quicker than other prominent independent robo-advisors in New York City and Silicon Valley, and while raising less than one fifth of the outside capital to reach this mark."
Having grown up in Edenvale, Gauteng, Smith gained global fame in 2012, following his public resignation from his role as a derivatives manager in an Op Ed to the New York Times – "Why I am leaving Goldman Sachs" – in which he exposed a culture of greed and contempt for customers on Wall Street. He told SABLE that Blooom's emphasis on cutting through financial complexity, and its willingness to use technology to innovate on behalf of retail customers, appealed both to his passion and his principles.
Smith says the research shows that an astounding 83% of 401k plans are incorrectly invested, and that average Americans also pay $150,000 in hidden fees over a lifetime. Blooom's automated investment software – which is customizable to each individual's profile – not only finds the cheapest and most relevant funds for savers, but also saves new customers over $90,000 in hidden fees. The company also uses a disruptive fee structure: charging a flat rate of just $15 monthly to savers above a certain account threshold, and as little at $1 for those below it.
Blooom was listed as a World Top Ten Company in Innovation (Personal Finance category) in 2015. Smith said new technologies were stripping away layers of complexity added by large financial institutions at a pace that legislators could not match.
Responding to a Blooom challenge recently, a New York Times reporter, Landon Thomas, used the company's 4-minute tool, and immediately saved himself $775 in hidden fees this year, and a potential $100,000 over his lifetime. Thomas also learned that 28% of his traditional 401k portfolio was earning virtually nothing. Noting his particular profile, the Blooom algorithm reallocated the journalist's savings into a "a mix of globally diversified stock funds."
Responding to Bair's appointment, Smith told SABLE: "This is exciting news: we are very proud to have brought on board an FDIC Chair – under two U.S. presidents – as Blooom's first Advisory Board member; (someone) who was twice named the second most powerful woman in the world. We are thrilled to have a public servant as uniquely pro-consumer, non-partisan, and visionary in her ability to champion the rights of regular Americans, as an advisor to Blooom. We cannot think of anyone in the country better suited to help guide our mission to help millions of Americans save more money."

Greg is taking defined contribution help where it's never been taken before…here, there and everywhere. As the author of an Op-Ed and New York Times Bestselling book "Why I Left Goldman Sachs," he's advised legislators, regulators, pension officials, and corporate executives on financial policy and fiduciary duty. He's fully engaged and tuned in to championing help for all investors. Greg has a Stanford economics degree and 11 years of Wall Street experience advising Sovereign Wealth Funds, Mutual Funds and Pension Funds, and is building out blooom's NYC office. Check out his BPI Network Game Changer interview here.