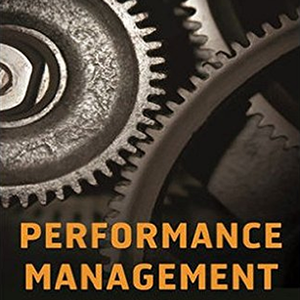 Enterprise and Corporate Performance Management (EPM/CPM) – Making It Work
By Gary Cokins
Many organizations are far from where they want and need to be with improving performance, and they apply intuition, rather than fact-based data, when making decisions. Enterprise and corporate performance management (EPM/CPM) is now viewed as the seamless integration of managerial methods such as strategy execution with a strategy map and its companion balanced scorecard (with key performance indicators, KPIs); enterprise risk management (ERM); capacity-sensitive driver-based budgets and rolling financial forecasts; product, service-line, channel, and customer profitability analysis (using activity-based costing [ABC] principles); customer lifetime value (CLV); lean and Six Sigma quality management for operational improvement; and resource capacity planning.
Each method should be embedded with business analytics of all flavors, such as correlation, segmentation, regression and clustering analysis, and especially predictive analytics as a bridge to prescriptive analytics to yield the best (ideally optimal) decisions.

What is the answer for executives who need to expand their focus beyond cost control and toward sustained economic value creation for shareholders and other more long-term strategic directives? EPM/CPM provides managers and employee teams at all levels with the capability to move directly toward the executive team's defined strategies. Ultimately, an organization's interest is not just to monitor the KPIs derived from a strategy map and displayed in its associated balanced scorecard, but more importantly it is to move those dials. Scorecards and operational dashboards generate questions. But beyond answering "what happened?" organizations need to know "why did it happen?" and going forward "what could happen?" and ultimately "what is the best choice of my options?"
EPM/CPM is all about improvement – synchronizing improvement methods to create value for and from customers with the result of economic value creation to stockholders and owners. The scope of EPM/CPM is obviously very broad, which is why EPM/CPM must be viewed at an enterprise-wide level. EPM/CPM helps managers to sense earlier and respond more quickly and effectively to unexpected changes. Why is responding to changes so critical? External forces, including globalization and the Internet, are producing unprecedented uncertainty and volatility. The speed of change makes calendar-based planning and long cycle-time planning with multi-year horizons unsuitable for managing.
The good news is EPM/CPM is not a new process or method that everyone now has to learn, but rather it tightly integrates business improvement methods and analytical techniques that executives and employee teams are already familiar with. Think of EPM/CPM as an umbrella concept. It integrates operational and financial information into a single decision-support and planning framework.
Primitive forms of EPM/CPM's methods existed decades ago. These forms were present before EPM/CPM was given a formal label by IT research firms and software vendors. Arguably EPM/CPM methods existed before there were computers! In the past, organizations made decisions based on knowledge, experience, or intuition. But as time passed, the margin for error grew slimmer. Computers reversed this problem by creating lots of data storage memory, but this led organizations to complain that they were drowning in data but starving for information – thus distinguishing the word information as the transformation of raw data, usually transactional data, into a more useful form. In the 1990s with the speed up of IT systems integration with computer technology, the term EPM/CPM management took root.
In the end, EPM/CPM is about "better, faster, cheaper … and smarter and safer." The smarter comes not only from process improvements but from achieving the executive team's strategic objectives. The safer comes from integrating enterprise risk management (ERM) with EPM/CPM methods. The best executive teams do not consider any of EPM/CPM's components as optional – they are all essential.
A proven way to implement EPM/CPM's methods is with quick rapid prototyping and iterative re-modeling. This approach accelerates learning and buy-in from managers, some of whom are skeptical or have fear of change. These quick-start approaches reveal findings previously unknown that can contribute to changes in processes and altering the executive team's strategic objectives. The initial prototype model then evolves into a permanent, repeatable and reliable production reporting and decision support systems.
Managerial accounting is a key energizer for EPM/CPM. The output of a managerial accounting system is always the input to some place where analysis and decisions are made. The primary purpose of managerial accounting is for insights and discovery to generate questions for needed conversations.
IT transactional systems may be good at reporting past outcomes, but they fall short on being predictive or prescriptive for effective planning. Given a sound strategy, how does the organization know if its strategy is achievable or affordable? What if pursuing the strategy and its required new projects and initiatives will cause long-term negative cash flow or financial losses? Will the needed resource requirements exceed the existing capacity?
Many organizations jump from improvement program to program hoping that each new one may provide that big yet elusive competitive edge like a magic pill. However, most managers would acknowledge that pulling one lever for improvement rarely results in a substantial change – particularly a long-term sustained change. The key for improving is integrating and balancing multiple improvement methods and spicing them with analytics of all flavors – particularly predictive and prescriptive analytics. In the end, organizations need top-down guidance with bottom-up execution.
Organizations that are enlightened enough to recognize the importance and value of their data often have difficulty in actually realizing that value. Their data is often disconnected, inconsistent, and inaccessible resulting from too many non-integrated single-point solutions. They have valuable, untapped data that is hidden in the reams of transactional data they collect daily.
How does EPM/CPM create more economic value lift? One fundamental capability that EPM/CPM has is it transforms the transactional data into decision-support information. Transactional systems (e.g., enterprise resource planning [ERP] ) were designed for a different purpose – short-term operating and control with historical reporting of what happened.
Fortunately, innovation in data storage technology is now significantly outpacing progress in computer processing power heralding a new era where creating vast pools of digital data is becoming the preferred solution. The pools of data are commonly referred to as "big data". As a result, there are now superior software tools that offer a complete suite of analytic applications and data models that enable organizations to tap into the virtual treasure trove of information they already possess. This enables effective EPM/CPM on a huge scale that is enterprise-wide in scope.
EPM/CPM is the integration of these technologies and managerial methods. The EPM/CPM suite of methods provides the mechanism to bridge the business intelligence gap between the CEO's vision, mission and strategy to meet investors' expectations and employees' actions.

To purchase this book, please visit our Amazon Bookstore.

About the Author
Gary Cokins is an internationally recognized expert, speaker, and author in enterprise and corporate performance management improvement methods and business analytics. He is the founder of Analytics-Based Performance Management, an advisory firm located in Cary, North Carolina. He began his career as a strategic planner with FMC's Link-Belt Division and then served as Financial Controller and Operations Manager. In 1981 Gary began his management consulting career first with Deloitte consulting, and then in 1988 with KPMG consulting. Since then, Cokins has also worked with the National Cost Management Consulting Services and SAS.
More information about his work can be found at http://www.garycokins.com.